Atracciones
En Amirim hay un abasto de atracciones: piscina, conciertos en el verano y el vacaciones, galerías y negocios, excursiones de jeep, excitante sorpresas asta el zimmer - room service, estudio de grabación de Karaoke, jardín de especias por experimentar y vender, jardín de estatuas y espectáculos de Mika Karni. Alado de Amirim en el Bresto Bar de Hemdat Yamim - espectáculos musicales. Después de hacer al reservación - material detallado será entregado con e-mail o en el fax.
SCULPTURE GARDENSCULPTURE GARDEN
In the center of the village, surrounded by the lovely natural greenery, easy of access, you will find the Sculpture Garden. The garden includes a lovely selection of some 20 sculptures, creations of famed sculptors from Israel and abroad. The sculptures are all from the collection of the Israel Museum, and are displayed under its auspices. Night lighting.
[Debbie's Stained Glass, Gallery and Shop](http://www.debbiesglass.co.il)[Debbie's Stained Glass, Gallery and Shop](http://www.debbiesglass.co.il)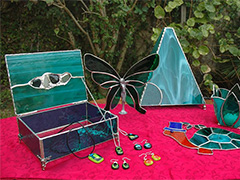 Gifts for your family+friends: Tiffany lamps, jewelry boxes, hothouses, glass jewelry, judaica and more. By appointment, you can do an exciting workshop where you will learn the ins and outs of glass, how to cut and grind glass, and to make a very special item out of amazingly colorful glass, which you will take home with you. call 054-4947691.
Make your own soapMake your own soap
A natural soap maker will show you how to make soap, deodorant, lipstick, candles... from natural ingredients. suitable for kids, couples and adults. Rohama 0526038600
Eretz Hagalil - Jeep ToursEretz Hagalil - Jeep Tours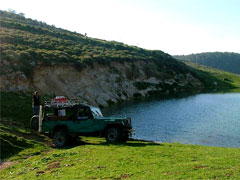 . Yoram: 050-5316140
"SHARIR OMANUYOT" STUDIO-GALLERY"SHARIR OMANUYOT" STUDIO-GALLERY
Original handicrafts –ceramics, silk, paintings, prints, Judaica, jewellery (also designer-crafted), and other beautiful items. The studio-gallery is part of the family home, open from 10:00 to 20:00 if closed, try the home entrance. Preferably call first. Sharir family 972-4-6989233, 052-4617969.
Karmit Kredo - Polish up your HEBREWKarmit Kredo - Polish up your HEBREW
A lovely idea for your vacation: Polish up your HEBREW while having fun with the whole family 054-6556095 [website](http://www.carmitart.com)
HAMIEL OLIVE OIL AND OLIVESHAMIEL OLIVE OIL AND OLIVES
Organic quality olive oil, extraction by strict standards, the olives stone-ground and cold-pressed. Certification of the Olive Council as "superior" virgin and extra-low acidity. Also a variety of homemade organic olives. 050-9709306.
רוחמה טביב, סבונאית ורוקחת טבעית, תלמד אתכם להכין: סבון, דאורדורנט, ליפסטיק, נרות ועוד.. והכל מחומרים טבעיים בלבד. מתאים גם לילדים וגם לזוגות ומבוגרים. רוחמה 0526038600
SWIMMING POOLSWIMMING POOL
The moshav's swimming pool is open during July, August and September holidays (depending on weather). After Tu B'Av until the end of August, there are also hours for separate-sex swimming.
"Helen's Gallery""Helen's Gallery"
Local artists Sunday-Saturday 8:00-19:00 055-9923322
Ruth Solange KleinRuth Solange Klein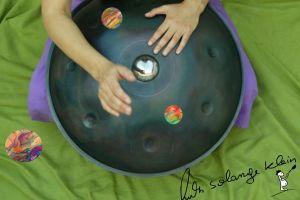 Holistic treatments accompanied by the magical sounds of the Hang drum and paints gallery. welcome to call me-Ruth solange klein 0544758351
** Ohn Bar casa de huéspedes no se hace responsable de la exactitud o el correcto información, de información, el productos y el servicios representados en el eslabón externos y en el publicidad información que reciben. Toda persona necesite hacer une chequear y sí mismo comparición por el productos o servicios paraleles que esta oferten en el mercado, incluido precios actuales. Ohn Bar casa de huéspedes no es una parte por queda transacción que podría emanar de a utilizar algún Sitio en el Internet o el Sitio en el Internet que esta conectado con el, y alguien que utilizar en el eslabón hacer con el solamente responsabilidad. Para el motivo de retirar a un proveedor que hay no by al que las invenciones de conexiones ubican esto ubicar el otro de alguno recomendación ninguno es de parte de la Ohn Bar casa de huéspedes sobre su calidad y/o la calidad suya y/o del servicio y/o el producto que se ofreció en el sitio o en el material promociona que será enviados.