Развлечения
В Амирим есть множество развлечений: плавательный бассейн, концерты летом и в праздники, галереи и магазины, прогулки на джипах, волнующие сюрпризы - подача еды и напитков в номера, караоке - студия звукозаписи, сад с лекарственными травами на пробу и на продажу, сад скульптур и выступления певицы Мики Карни. В Хемдат Ямим есть бар-ресторан, где проводятся музыкальные концерты. Подробная информация будет выслана Вам по электронной почте или по факсу по завершении заказа.
"SHARIR OMANUYOT" STUDIO-GALLERY"SHARIR OMANUYOT" STUDIO-GALLERY
Original handicrafts –ceramics, silk, paintings, prints, Judaica, jewellery (also designer-crafted), and other beautiful items. The studio-gallery is part of the family home, open from 10:00 to 20:00 if closed, try the home entrance. Preferably call first. Sharir family 972-4-6989233, 052-4617969.
Make your own soapMake your own soap
A natural soap maker will show you how to make soap, deodorant, lipstick, candles... from natural ingredients. suitable for kids, couples and adults. Rohama 0526038600
SWIMMING POOLSWIMMING POOL
The moshav's swimming pool is open during July, August and September holidays (depending on weather). After Tu B'Av until the end of August, there are also hours for separate-sex swimming.
Karmit Kredo - Polish up your HEBREWKarmit Kredo - Polish up your HEBREW
A lovely idea for your vacation: Polish up your HEBREW while having fun with the whole family 054-6556095 website
רוחמה טביב, סבונאית ורוקחת טבעית, תלמד אתכם להכין: סבון, דאורדורנט, ליפסטיק, נרות ועוד.. והכל מחומרים טבעיים בלבד. מתאים גם לילדים וגם לזוגות ומבוגרים. רוחמה 0526038600
"Helen's Gallery""Helen's Gallery"
Local artists Sunday-Saturday 8:00-19:00 055-9923322
SCULPTURE GARDENSCULPTURE GARDEN
In the center of the village, surrounded by the lovely natural greenery, easy of access, you will find the Sculpture Garden. The garden includes a lovely selection of some 20 sculptures, creations of famed sculptors from Israel and abroad. The sculptures are all from the collection of the Israel Museum, and are displayed under its auspices. Night lighting.
Ruth Solange KleinRuth Solange Klein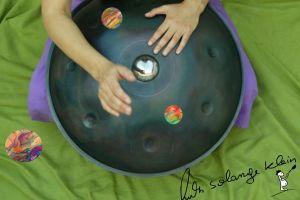 Holistic treatments accompanied by the magical sounds of the Hang drum and paints gallery. welcome to call me-Ruth solange klein 0544758351
Eretz Hagalil - Jeep ToursEretz Hagalil - Jeep Tours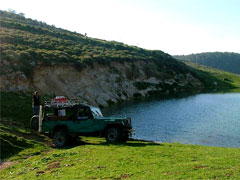 . Yoram: 050-5316140
HAMIEL OLIVE OIL AND OLIVESHAMIEL OLIVE OIL AND OLIVES
Organic quality olive oil, extraction by strict standards, the olives stone-ground and cold-pressed. Certification of the Olive Council as "superior" virgin and extra-low acidity. Also a variety of homemade organic olives. 050-9709306.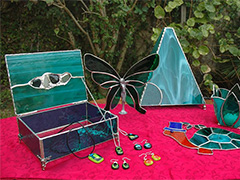 Gifts for your family+friends: Tiffany lamps, jewelry boxes, hothouses, glass jewelry, judaica and more. By appointment, you can do an exciting workshop where you will learn the ins and outs of glass, how to cut and grind glass, and to make a very special item out of amazingly colorful glass, which you will take home with you. call 054-4947691.
** Гостиница Он-Бар не несет какой-либо ответственности за правильность или точность информации, товаров и услуг, представленных внешними сносками (линками) и высланных Вам рекламных материалов. Каждый из Вас может самостоятельно провести сравнительный анализ товаров и параллельных услуг, предлагаемых на рынке, включая реальные цены. Гостиница Он-Бар не является участником какой-либо сделки, которая может быть заключена через какой-либо сайт или связанный с ним другой сайт, и каждый, кто пользуется его линками, несет за это полную ответственность. Дабы рассеять сомнения по данному вопросу, ни один из внешних линков на данном сайте не является рекомендацией гостиницы Он-Бар в отношении качества и/или характера услуги и/или товара, предлагаемых на сайте либо высылаемых рекламных материалов.